FRENCH PRODUCTION
Expertise
Maison DROUAULT is one of the only companies
where the production process starts with collecting feathers
and ends with a complete, natural product.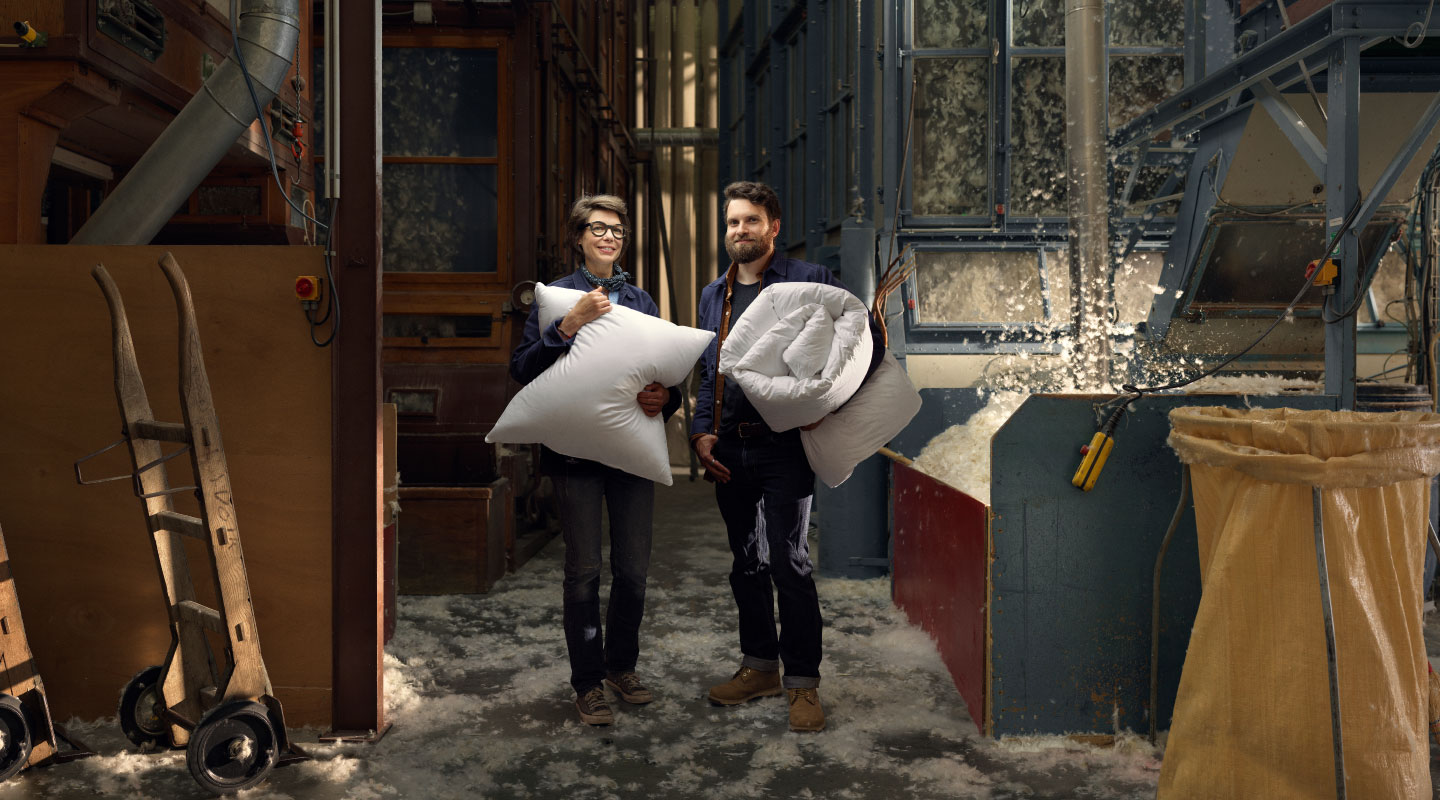 A controlled supply

The Drouault tradition implies perfectly mastering the combination of down throughout the year. Thanks to a strategic location near farms in Vendée and the south-west of France, Drouault benefits from a regular, secure and high-quality supply, making it possible to collect this raw material quickly and efficiently.
Effective treatment of feathers and downs

Drouault's savoir-faire stems from a great deal of experience in the selection of raw materials and the washing, sterilization, sorting and assembly of down. Mastering these steps is essential to avoid altering the down and to continue offering the finest-quality stuffing.
Quality products

For more than 168 years, DROUAULT has positioned itself as the haute-couture brand of the sleeping industry. Combining craft and industry, all products are handmade, giving them a unique, irrefutable character. Our teams' expertise is evident in the neat, quality finishes on the casings.
Total traceability

Analyses and quality checks are carried out at every stage of production by our integrated laboratory, which includes testing feathers for resistance to humidity or puffing capacity, for example. This data is recorded to ensure traceability.


Respect for animal welfare

In keeping with our policy for animal welfare, no stuffing used in our products comes from live animals. We guarantee that the stuffing comes from white ducks raised in France and/or European geese that are bred for consumption, and that the animals are not plucked alive. No animal suffers because of plucking.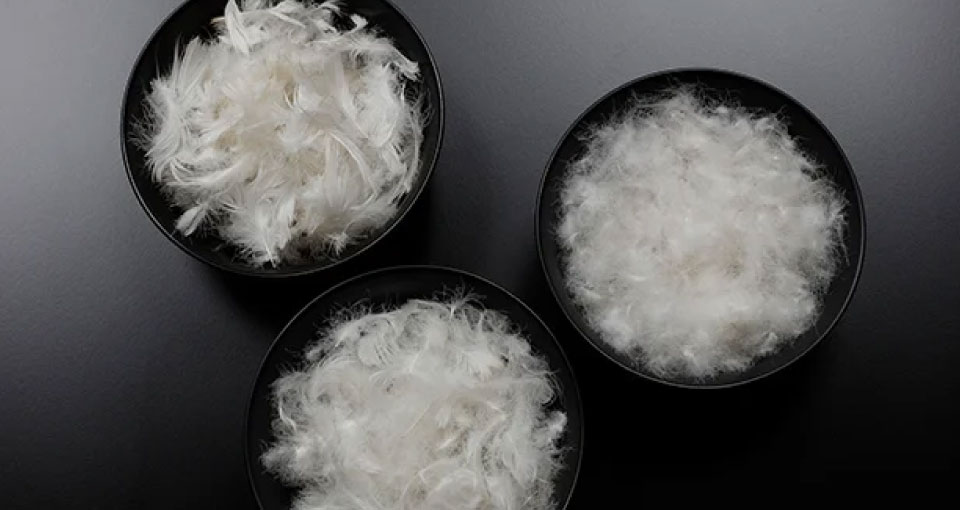 R & D
We are committed to meeting the needs of our customers, so our research and development division is constantly working on:


Selecting the best raw materials and developing smart fabric,
Creating new stuffing combinations
Perfecting production processes for better-quality products,
Developing innovative products that meet the needs of consumers.